Project WILD's Resources for Teaching about Bats
---
WILD Learning Lab: Bat Blitz Online
Select Project WILD activities have been reimagined and redeveloped for online implementation. These activities are available on the WILD Learning Lab Google site. Activities here provide certified Project WILD facilitators and educators (educators who have completed Project WILD professional development training) with options for Responsible Recreation and safe learning during the COVID pandemic. While prior experince through Project WILD professional development workshops is suggested, it is not required for accessing and using the WILD Learning Lab resources. All are welcome!
In "Bat Blitz Online," one of the actvities in the WILD Learning Lab, participants answer questions about bats as part of a simulation of a fluxuating population of a bat colony. Participants then describe changes in the population after exposure to white-nose syndrome and potential affects of those changes to an ecosystem.
Interested in learning how to use "Bat Blitz Online?" Register HERE for a free one-hour eductor training on October 28, 2021, from 3-4 PM Central Time .
This event will be held in conjunction with several other learning events that are part of Bat Week 2021.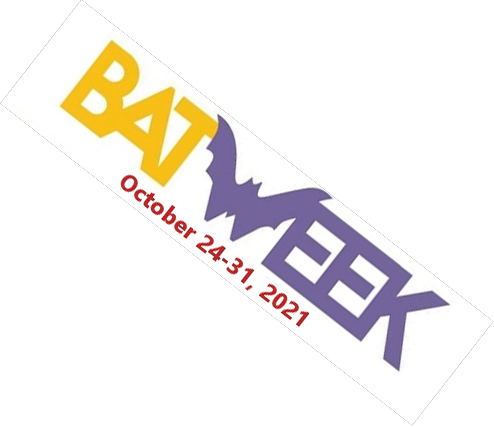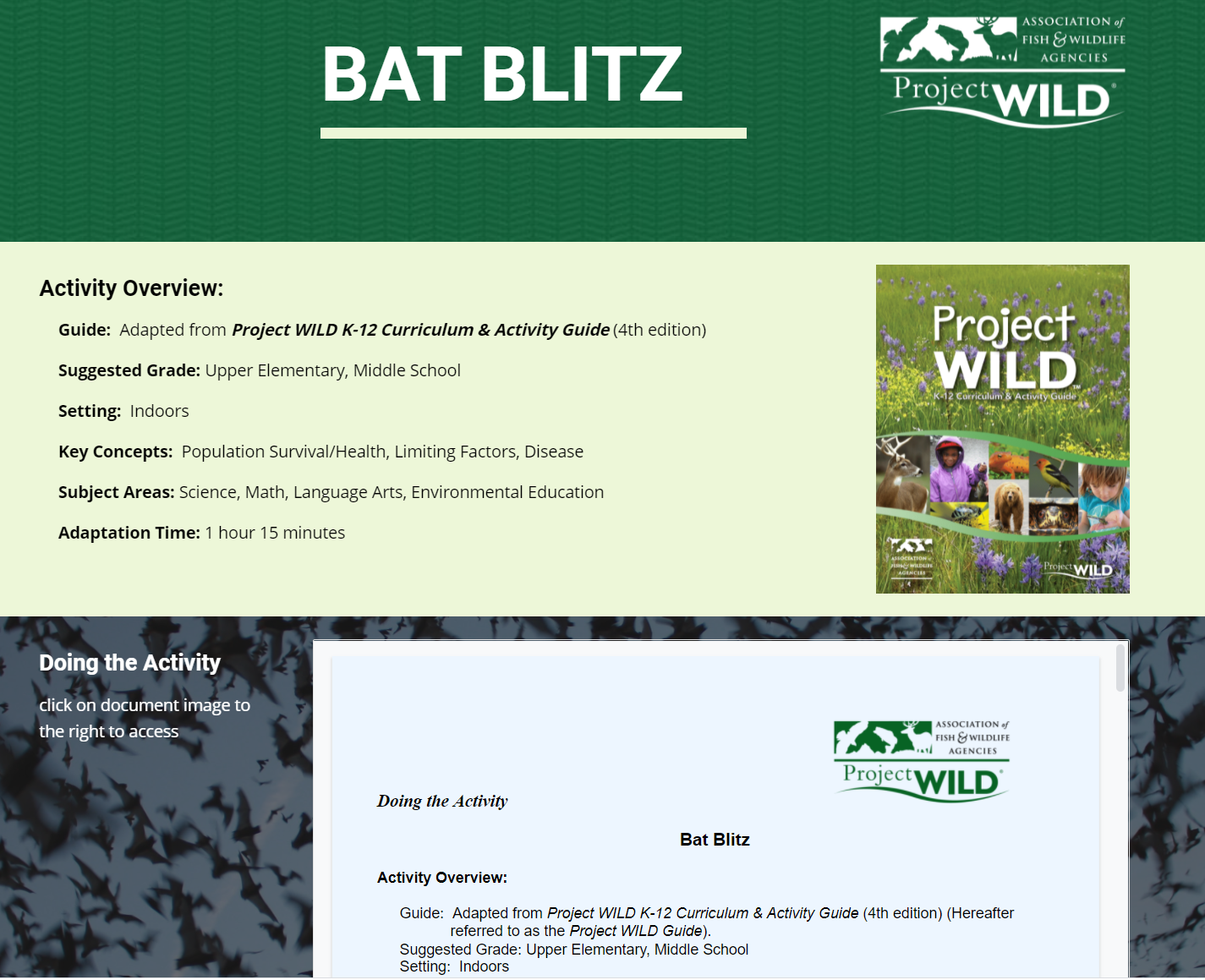 ---

Bat Blitz
This is the original version of "Bat Blitz" first published in 2018 in the 4th edition of the Project WILD K-12 Curriculum & Activity Guide. For upper elementary and middle school students, "Bat Blitz" involves learners in a simulation of bats feeding on insects. Students perform calculations to learn about one of the roles bats play in an ecosystem--such as helping control insect populations. Students also learn about the ripple effects of diseases that affect wildlife species, such as white-nose syndrome. The activity is typically conducted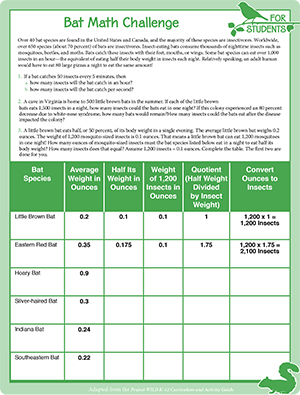 outside on a field or in a large open area since it involves students moving quickly to simulate feeding behavior of little brown bats.
The "Bat Blitz" activity is one of 81 activities in the Project WILD K-12 Curriculum & Activity Guide that explore conepts around ecological knowledge, social and policical knowledge, and sustaining fish & wildlife resources. This guide is made available to educators that attend Project WILD professional development training. For more information about participating in a training workshop, contact your state Project WILD Coordinator.
This "stand alone" math challenge can be used independently from the "Bat Blitz" activity. It was adapted from the Math Challenge student page from "Bat Blitz" as part of Project WILD's participation in Bat Week (see below). In this activity, middle school students calculate rates and percentages to determine the amount of insects bats eat per night. An answer key is included.
---
Additonal Project WILD Activities for Teaching about Bats
These elementary level activities from Project WILD K-12 Curriculum & Activity Guide can be modified to focus on bats:
Adaptation Artistry—This classic Project WILD activity focuses on adaptations of birds. With modification to focus on bat adaptations (such as ability of flight, membranes as part of wing structure, use of sonar, nocturnal feeding, and hibernation) students design and create imaginary bats and then write reports including descriptions of their invented bat species' unique adaptations.
Bird Song Survey—With use of a bat detector app, conduct a "Bat Call Survey."
Fabled Fauna—Hone in on bats to explain how different representations of bats can influence people's feelings about bats.
First Impressions—Learners respond to images of bats and other animals and consider why people feel the way they do about those animals.
Interview a Spider—Research and interview native bat species in a mock web talk show.
The Great Bat Migration Challenge PowerPoint--PowerPoint adapdted from the activity "Great Migration Challenge" in Flying WILD: An Educator's Guide to Celebrating Birds. Adaptation curtesy of Idaho Department of Fish & Game. A Google Slide version is also available.
---
Build awareness and understanding about bats and enlist a new bat hero. Engage with others through virtual or in-person events and activities in any setting. Bat Week provides numerous educator resources, background information on the science of bats, activities for children, webinars for youth and adults, and a cookbook for bat-assisted foods.
---
---
This recording from March 2019 is for formal and non-formal educators, grades Pre-K -12. It features Maria Brown, an educator who also consults with Wildlife Acoustics. The webinar focused on:
Misconceptions of bats
Ecosystem services provided by bats
Impact of climate change on bats
How to engage your students in an evening bat walk
Using bat detectors in an educational setting
The recording also includes presentations from Project WILD Coordinators Jen Dennison (Ohio) and Lori Adams (Idaho) as they discuss resources on bats, pollinators, and nocturnal animals that tie in with Project WILD.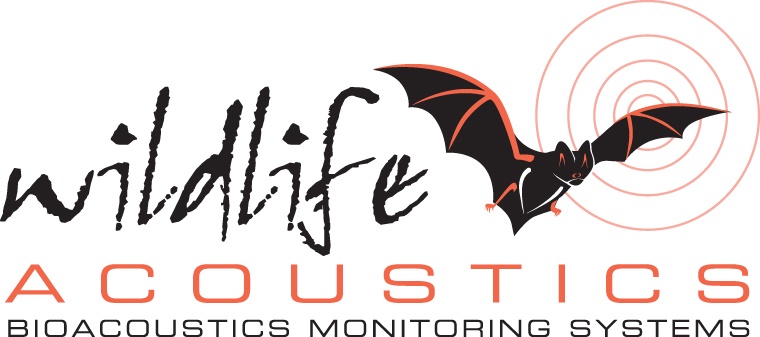 To learn more about or order the Echo Meter Touch you can find it here.
WILD About Bats Webinar Presenters: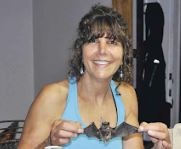 Maria Brown, MS, PWS, GISP
Sayville High School – Science Research Teacher
Stony Brook University – Lecturer
Maria Brown received a Masters of Science from Long Island University in Environmental Science. She received a BS in Geology and a BA in Biology from CUNY, Queens College. She worked as an Environmental Scientist and Certified Professional Wetland Scientist for 10 years in local engineering and consulting firms before becoming a science teacher at Sayville High School in 1999. She is certified in general science, biology and Earth science (7-12), and taught Advanced Placement Environmental Science for 7 years. She has been the full time Science Research teacher at Sayville since 2007 and is a New York State Master Teacher. Maria is also is a Certified Geospatial Analyst and has been teaching courses in Geographic Information Systems (GIS) at Stony Brook University since 2011. She received the Long Island Secondary Educator of the Year Award in 2014 and the Stony Brook University Chancellor's Award for Adjunct Teaching this past January. Maria began studying bats in Costa Rica in 2007 with her high school students and has continued to study bat biodiversity and distribution in the Peruvian Amazon, South Africa, Madagascar, Baja Mexico, and the continental USA. Her research interests include spatial ecology with her most recent work focused on neotropical bats in the Tamshiyacu-Tahuayo Reserve, Peru, bat activity reduction in response to pesticide spraying on Long Island, as well as spatial data resolution for the Global Bat Taxonomy Working Group. She has conducted 32 educational presentations, workshops, and outreach events on bats and the use of Wildlife Acoustic's Echo Meter Touch technology K-12 and beyond!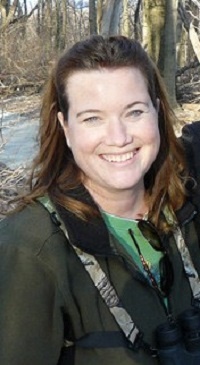 Jen Dennison
Jen Dennison is the Wildlife Education Coordinator and the Acting Information and Education Administrator for the ODNR-Division of Wildlife (DOW). Jen has been with the DOW for over 21 years, and in her current position for 18 years. She has a BS in Environmental Education, Communications and Interpretation with a Specialization in Wildlife Management from The Ohio State University. She is the state Project WILD Coordinator, ODNR Advisor to the Environmental Education Council of Ohio's Executive Board, the ODNR Representative to the Ohio EPA's OEEF Board, and a Network Regional Leader for Science for Ohio Department of Education. She has worked in the EE field for over 24 years in various education and leadership positions.
Mammal Guides for Ohio
Ohio Biological Survey Bat Book
Project EduBat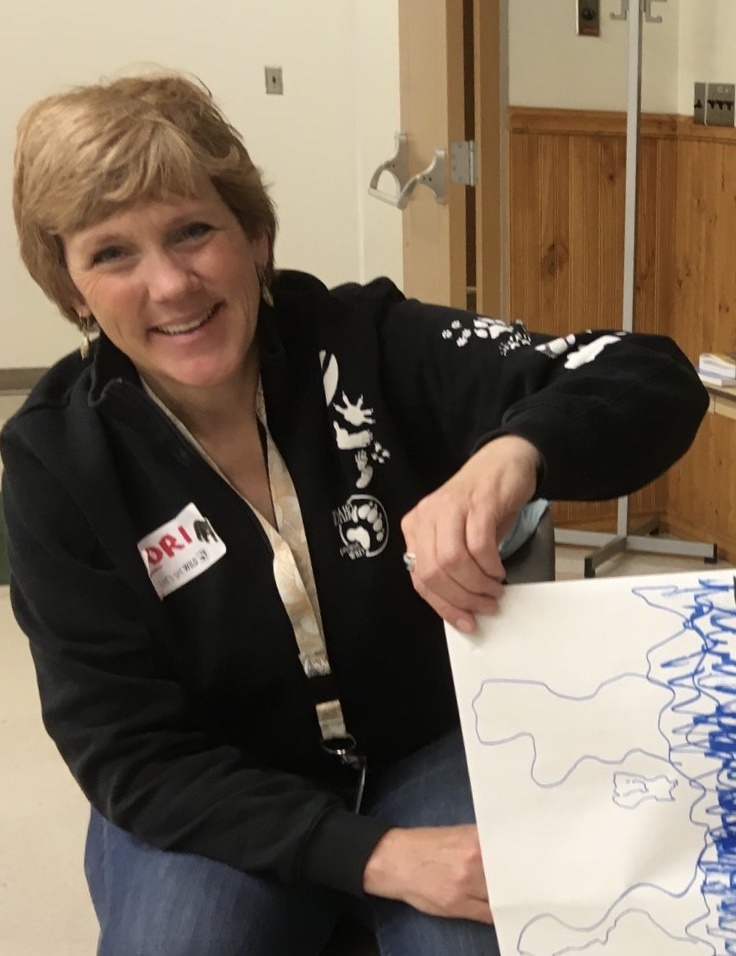 Lori Adams
Lori Adams, Idaho Project WILD Coordinator & Aquatic Education Coordinator, has been in the teaching field for nearly 30 years. Twelve of those years in a traditional classroom setting and 17 in her current position at the Idaho Department of Fish and Game.